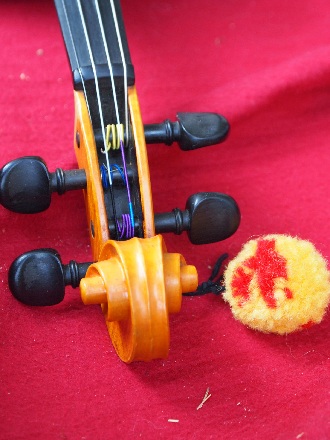 Vi är ett gäng på omkring 15-25 personer, mestadels studenter vars gemensamma nämnare är den fantastiska lusten att spela folkmusik. Spelar ingen roll vilket musikaliskt fokus eller instrument man har. Stämningen är glad under såväl sköna jam som våra mysiga fikarep.
Improvisationsjam varvas med utlärning och arrangering av låtar. Vi har utlärning mestadels av instrumentala låtar men ibland lärs även sånger ut. Oftast spelar vi svensk folkmusik, men även en del irländska och östeuropeiska tongångar hörs under våra rep. Vad som spelas beror på deltagarna, så egentligen så råder inga gränser - allt är möjligt! Nivån på förkunskaper och spelfärdigheter varierar, alla är lika välkomna. Tre av oss är spelledare, med uppgift att styra upp repen så att det ska bli kul och lärorikt för alla.
Vi åker på festivaler och spelmansstämmor i södra Sverige när vi får möjlighet, där vi brukar spela till dans eller ha konsert.
Nyfiken på oss? Vi repar i Västerkyrkan i Lund, Byggmästaregatan 21. Vi lustspelare är där varje tisdag kl. 19:00 - 21:15. OBS: det är bra att vara där lite innan kl. 19 första gången man kommer.
Vill du hänga kvar i vårt sällskap och ha tillgång till en fantastisk låtbank så behöver du bli medlem i Lustspel. Det kostar 100 kr/år och betalas in på vårt PG: 122 65 15-3.
Hantering av personuppgifter på Lustspel.com.
Välkommen!
Lustspel (The Folk Music Association for Students of Lund) consists of group of 15-25 people, mostly students whose connection is the fervent desire to play folk music. It doesn't matter which instrument you play. The atmosphere is jolly and relaxed during our jam sessions as well as the cozy Fika-breaks.
We learn new tunes, experiment with arranging them, or play in a more improvising manner. We teach tunes by ear, mostly instrumental, but also sometimes songs. We play mostly Swedish folk music, though Irish and Eastern European melodies repeatedly pops up during the sessions. We choose what to play ourselves, so really there are no limits - everything is possible!
We go to festivals and "spelmansstämmor" in southern Sweden whenever possible. Playing for dancers is at the very core of the spelmanstradition, so naturally we grab possibilities to do that, occasionally we also throw concerts. Meeting other folk musicians and folk dancers of course happens all year, not only during the spelmansstämma summer season.
Curious about us? You're welcome to pop by at Västerkyrkan, Byggmästaregatan 21. We are there every Tuesday between 19:00 - 21.15. Welcome!